The west coast winters can be long and dreary. I've done the whole Northern Ontario winter thing for twenty years but Vancouver winters can be very gloomy. Low, thick, grey clouds can loom above us for what seems like an eternity. Windstorms, snow dumps and torrential rains seemed to be never-ending this season – but things were about to get better.
We were lucky enough to get an extended break in the weather and have some amazing trail conditions. Temperatures were in the high-teens and were breaking records. It was like having June in March! The OSS crew had to take full advantage of this as we all knew that more rains would come.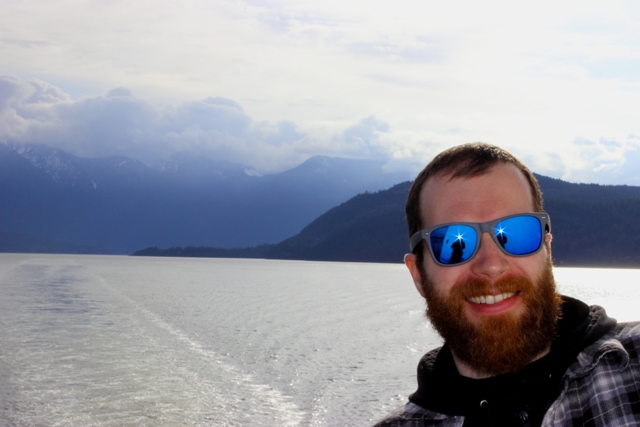 The Orange Sport Supply crew – Tyler, Kelly, Dan and I met at the office Saturday Morning, loaded up the company truck and headed for the Sunshine Coast. Just a forty-five minute ferry ride from West Vancouver it makes for a great day trip. We soaked up some sun on the ferry's deck and checked out the beautiful scenery while en-route to Gibsons. After a short drive on the highway we arrived.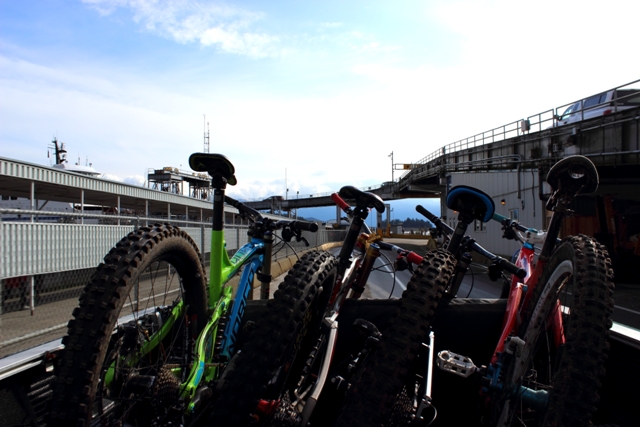 The snow line was lower than expected but once the trail went further into the woods it was all good! The blowdown was quite impressive – there were thousands of small pine branches covering the trail making it very soft and green-looking along with many fallen trees that had been recently cut and cleared. Many thanks to the trail/road maintainers!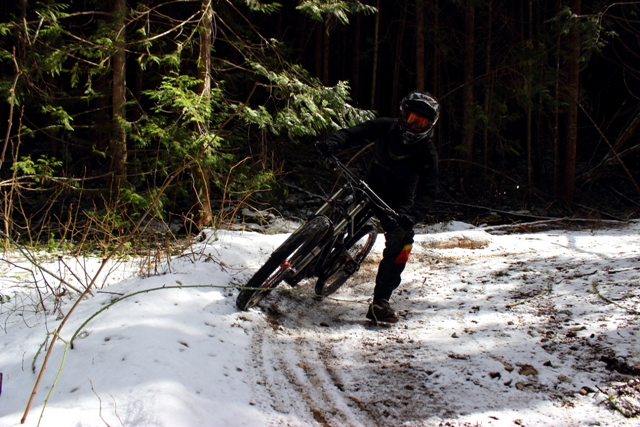 One of the most popular trails, Mach Chicken, was in great shape. It is a pedally downhill trail with berms, jumps, and rocky sections. It allows you to really open it up and hit some good speeds unlike the typical, technical "North Shore" trails.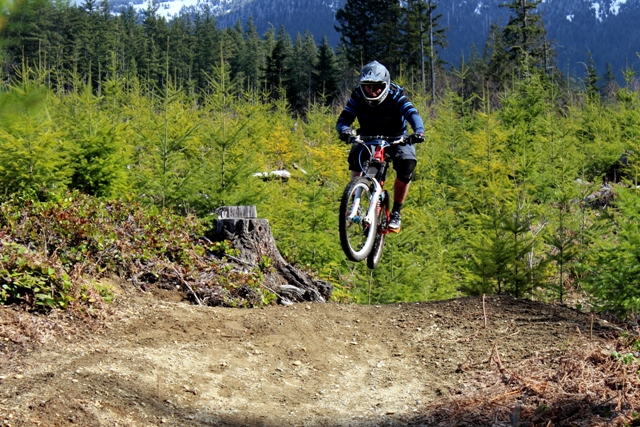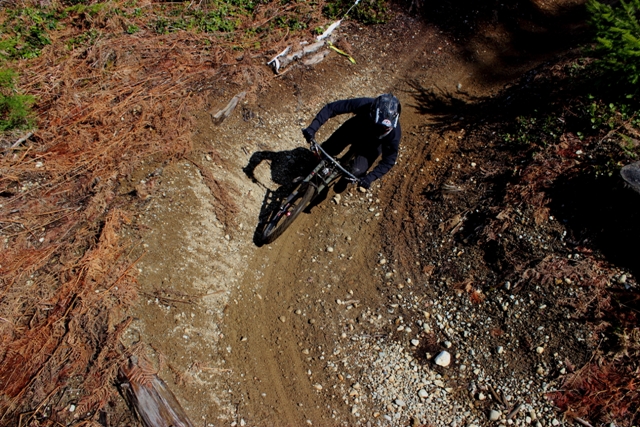 Another not-to-miss trail would be Janet's Jungle to DNZ. They're full of small to medium gap jumps. Great fun for the whole family!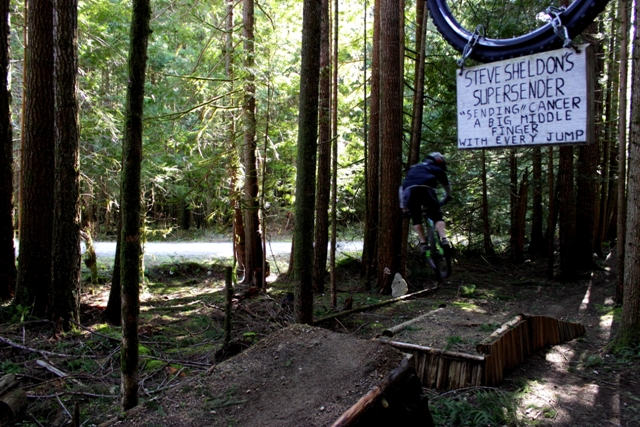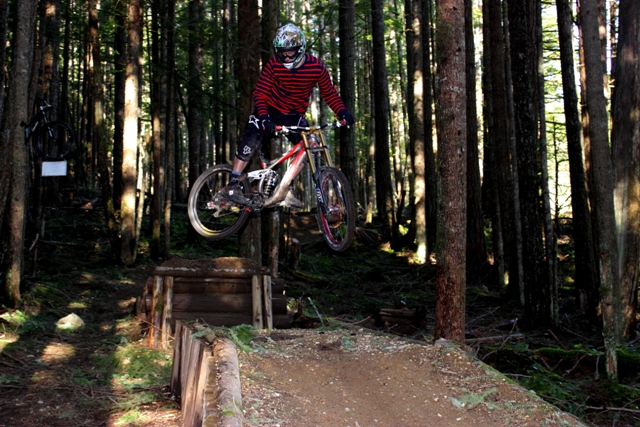 All-in-all it was a great day. It was good to get back on the DH bike that had been collecting dust since last October. We all had a blast and can't wait for the Mach Chicken DH race at the end of the month!
Bring on Summer!!
Joe Reid is an Inside Sales Rep at OSS and enjoys ripping it up in all cycling disciplines