Orange Sport Supply in conjunction with Magura Direct USA will be awarding Magura VIP packages to lucky shop employees who create the best Instagram images of Magura product in action. All you have to do is follow a couple of easy steps: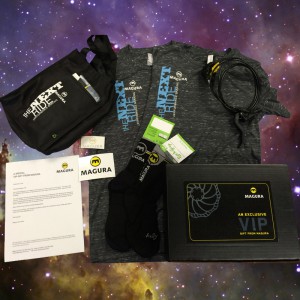 Take a photo of your Magura product in action or a great shot containing the Magura logo. This could include anything from an amazing shot of a rider using a Magura fork or brake to the shop dog wearing a Magura t-shirt. If you don't have anything with a Magura logo on it let us know and we'll send you a free shirt or we can sell you a fork or brakes at a great price.
Shops/shop employees then post their photos on Instagram using the specified tags, @orangesportsupply and #showusyourmagura, as well as the shop employees name and the shop name for identification. Entries without this information will not be eligible to win. *Entries with extra social media exposure will have an increased chance of winning (for example entries re-posted on Facebook, Tumblr, Pinkbike, blogs, etc.) *
"Like" the Magura Direct Facebook page: https://www.facebook.com/maguradirect
Sit back and win. Once thesubmission deadline (December 5th) is up Orange Sport Staff will vote on best submission to determine the winners and award the brake packages. Winners will be decided and announced by December the 10th.
There are however a couple of rules to keep in mind:
Winning brake packages can only be sent to a retail location in our system
Winner must be a staff member and must provide an e-mail contact to Magura for feedback on the brakes.
Photos must be posted to Instagram no later than December 5th and must be tagged with "@orangesportsupply" and "#showusyourmagura"
Staff member name and shop name should be included in the photo information (so we know who to send the brakes to).
Staff member must "like" the Magura Direct Facebook page
Prize Package Includes:
1 pair of Magura MTS Next brakes, 2 pairs of Magura cycling socks, 2 Magura t-shirts, and a handsome black Magura satchel (and maybe a surprise item or two).