This year, I decided to try my hand at Enduro racing. I've been training now seriously for it since the beginning of the year, with the end goal to do well in my catagory at Crankworx, Whistler. One of the ways I'm preparing is participating in the Fraser Valley Mountain Bike Association Trailblazer Race Series.

I'm originally from Chilliwack. My family still lives there so I ride out in the Valley a fair amount. I've attended a lot of the FVMBA races and events over the last few years. They've always had a great vibe and their events are extremely well organized. I've gotten to know a lot of the organizers, riders, and shop employees who are involved in putting on these events. This year, I think they've outdone themselves.
Halfway through this series, I can say it has to be the best bang for your buck race series going. The FVMBA membership is relatively cheap ($30 for a year family membership for my girlfriend and I) and at $30 for all 4 races, the value is insane. They always have a ton of prizes at all of their events. You can see that the money that they generate through their memberships goes back into their trails. Their major networks (Vedder, Sumas, and Bear) are all top notch, and the trails are in unreal condition. They've also expanded this year to a couple of different categories for women, men, and kids to level out the playing fields and give everyone of different skill levels a chance to compete and push their limits.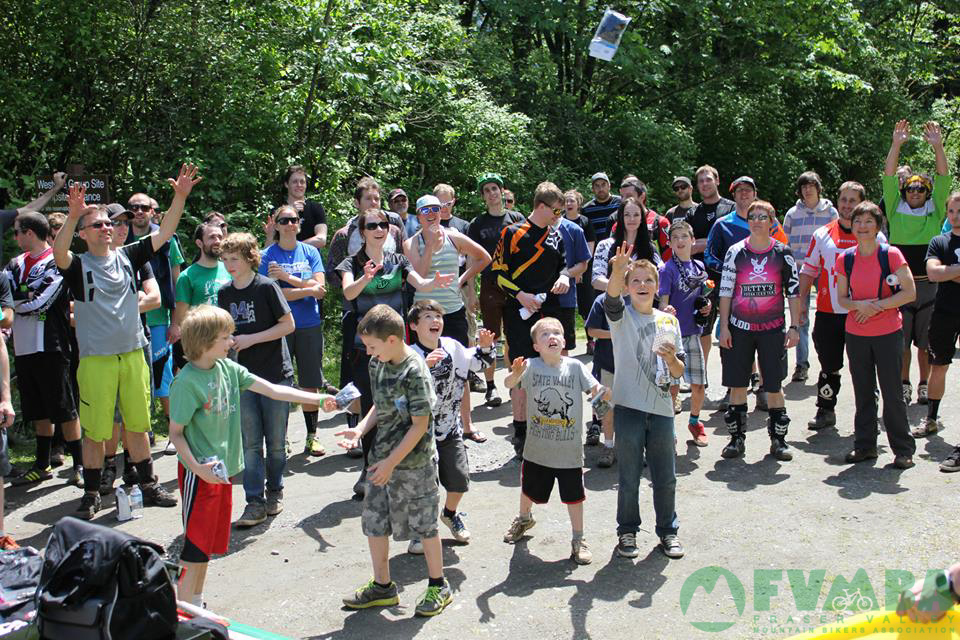 The recent race at Vedder Mountain has been their most successful thus far. After riding all afternoon, I gave organizer Karla Stowards and a crew of flaggers a ride up the hill on Saturday evening so they could set up the start and tape the course. Their registration was at about 65 people at that point. Karla nervously pondered if they could possibly break 100 registrants. They ended up at 109.
The FVMBA races are ideal for people who want to try out racing. There is little pressure and a lot of positive energy. My girlfriend started racing this year because of how much fun I had at their events in the past. She got on the podium before I did…..
There's still 2 more races left at Bear Mountain (June 22) and Sumas Mountain (July 14). It's well worth the money and the drive!
Kelly Barnes is Orange Sport Supply's 650b, enduro, and cyclocross expert. He also does some warranty stuff. #trent #yolo.