We are pleased to announce a complete overhaul of our B2B site. For many years, we've been proud to have one of the most user friendly and featured B2B sites in the industry. Our upgrades only add great new features and allows users to find product easier.
The site is now live, but the URL address has not changed, nor have your login credentials. Additionally if you had any items in your cart or on product watch, they will all carry forward. Simply log in to see the new features.
WE RECOMMEND CLEARING YOUR COOKIES AND CACHE BEFORE NAVIGATING TO THE NEW SITE. SOME USERS HAVE FOUND THE APPEARANCE OF SOME PARTS OF THE SITE TO BE A MIX OF THE OLD AND NEW B2B. CLEARING YOUR BROWSERS COOKIES AND CACHE HAVE SOLVED THESE ISSUES.
A few key things we'd like to point out:
LIVE INVENTORY NUMBERS

After years of asking for it, they are finally here! No longer are items 'in stock' our 'out of stock' but you can now view actual, factual inventory numbers. These will be listed in green to denote 'in-stock', or red to denote 'out of stock'.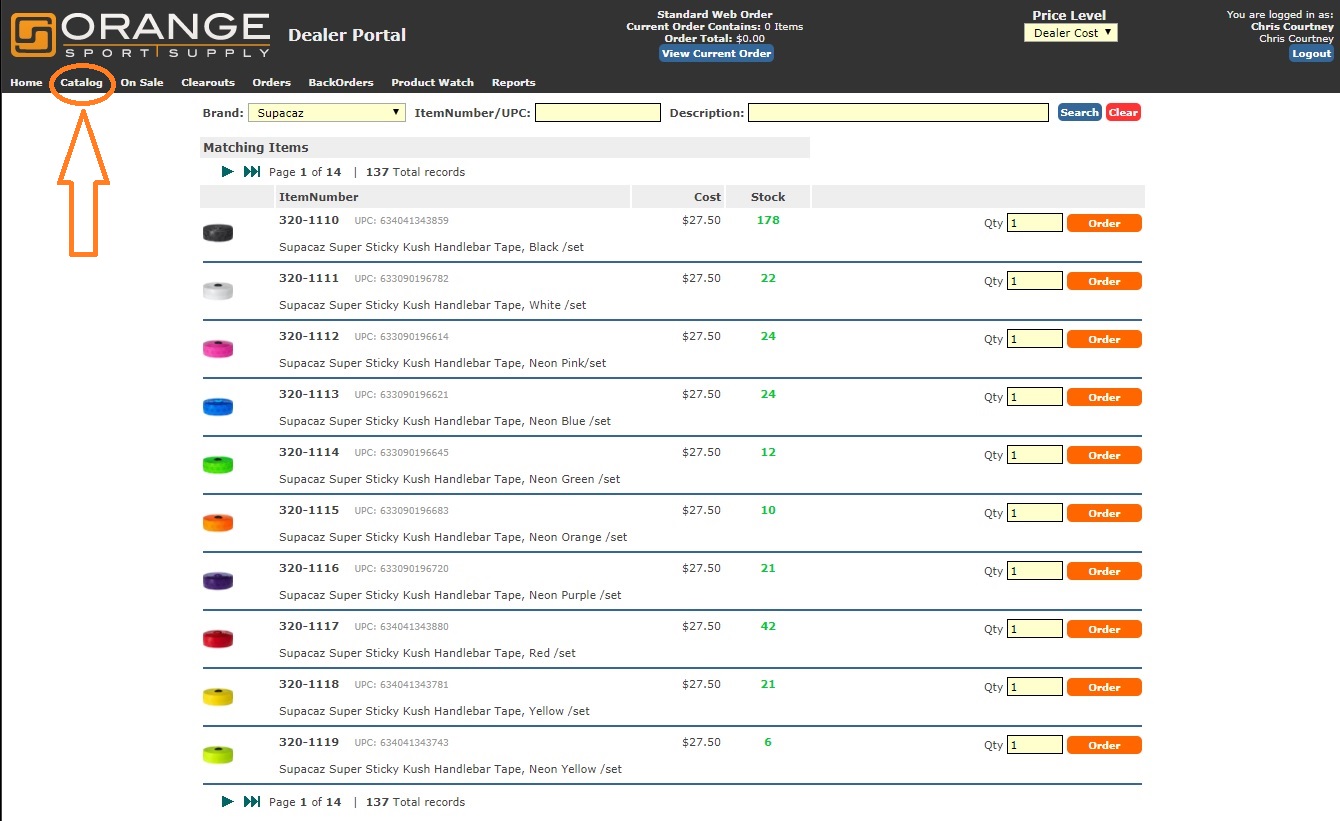 A NEW LOOKUP SCREEN

To search for items by description, part number or by brand, simply go to the 'Catalog' tab on the left of the menu bar. The classic lookup of 'items shown as you type' remains the same, but we have added the ability to limit your search by brand. This comes in particularly handy when looking for say 'Chris King bearings', as you can limit your search (by using the drop down) to Chris King and it will not show all listings for Enduro, Wheels Mfg & Weldtite bearings.
An added feature many of you asked for, is when you click on an item, it will pop up in its own window, so that you can keep your search field intact and not have to re-load the page when you go back. Make sure to close the window with X at the top right to go back to your original search.
UPC CODES

We have added the ability to view UPC codes in both quick item lookup and on each item page. You can also search the B2B using the UPC code in the part number search box. This is particularly useful if you have a USB barcode scanner, you can search or add items to an order using your scanner.
EXCEL FILE IMPORT/EXPORT (.csv)

With the ability of Point of Sale systems like Lightspeed & Ascend to import and export orders using 'comma separated value' files (.csv), we wanted to ensure you can upload or download orders using these files. Below is a quick how-to:
Step 1: Go to your cart and click on the green 'Import Items from .csv File' button.
Step 2: Upload your file, ensuring it is in .csv format.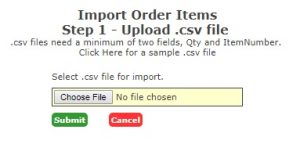 Step 3: Edit the fields you are uploading. The B2B only requires quantity and Orange part number; select these from the matching drop down. If your file has header rows, ensure that the 'First Line is Labels' is checked.
Step 4: Click import and upload your order! All uploaded items will show in green; items not successfully uploaded will show in red.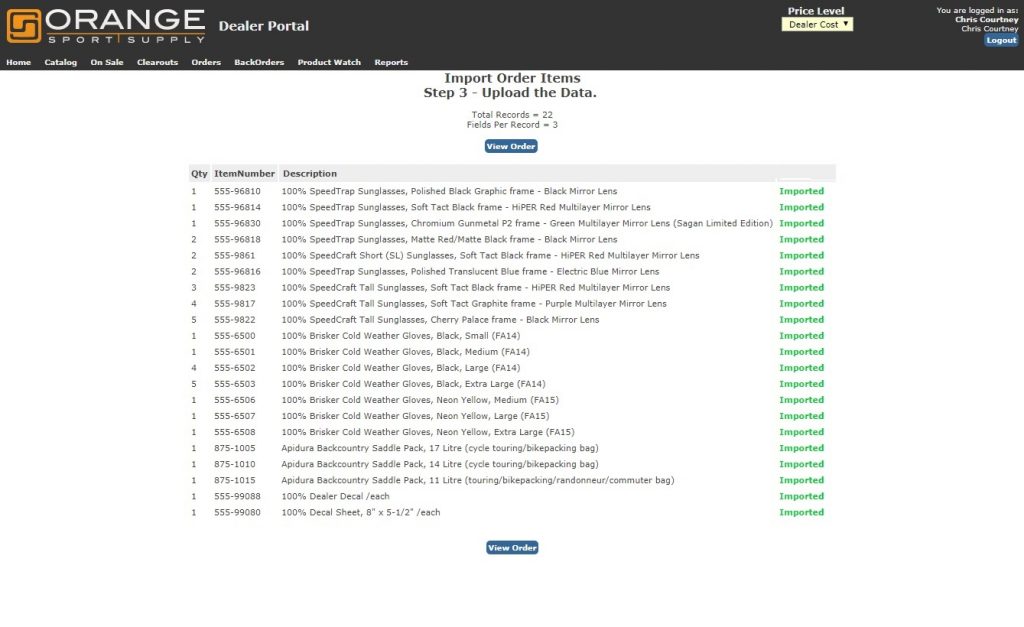 NEW GENERIC ACCESS

Access the catalog version of our B2B for quick information without having to use a dealer login. Orders cannot be placed through this site but will show products statuses of 'In Stock' or 'Out of Stock.' Items are priced at Retail, or CDN MSRP (where applicable). It's a great tool for in the workshop, retail floor staff or anyone who should not be placing orders.

MORE IMAGES & DESCRIPTIONS

We've spent countless hours over the winter adding photos and descriptions to our web inventory, so you have a far better chance of ordering that weird "threaded on one end, but also has a lip on the other end" pivot bearing correctly.
Questions? Concerns? Feedback? High Fives? Low Fives? We want to get them all!
Call or email us to tell what you think.
Until then, we hope you enjoy using the site and from all of us at Orange, we wish you a great 2018.